Our Services
We are here to help you…
Intensive Outpatient Program
The longest running eating disorder treatment center in San Francisco, CA our commitment to client care truly sets us apart. Founded by a group of truly passionate clinicians, our focus is fully on our clients and collaborating to meet their needs. Woodleaf Center is the most individualized intensive outpatient setting for eating disorders in San Francisco, California. Our small group format assures that we meet clients where they are at and tailor treatment plans to the individual.
We offer convenient evening hours for clients who work and/or go to school. Our flexible schedule is designed so clients have the opportunity to gain valuable tools, insight and emotional support while still living their lives. We are an adult only program treating men and women 18+ and are the only bay area program that does not mix adolescents in it's groups. Our program is 8-12 weeks long and we accept most insurance plans which often fully covers the cost of treatment: Cigna, UBH, UHC, Aetna, Value Options, Blue Cross, MHN, Blue Shield and more.
Our Philosophy
Woodleaf's philosophy is one of hope, harm reduction and self compassion. We believe that you can fully heal from your eating disorder no matter how long you have had the disorder or how severe it has been. We see eating disorders as a coping strategy, something that is learned and can be unlearned. We believe addressing emotional issues is vital to long term remission. We treat more than symptoms at Woodleaf and address longstanding, underlying issues that may have prompted the disorder in the first place. The result is increased self esteem, interruption and elimination of destructive eating patterns and strategies to help learn to accept and love yourself again.
We know that eating disorders arise from a variety of social, cultural, environmental and interpersonal issues. We see eating disorders as adaptive in nature, often arising when individuals cannot find other ways to self soothe, express or manage their emotions. Healing involves learning new ways to manage the self, developing the ability to attend to internal needs and most importantly creating space for self compassion.
Our Staff
Our staff are all licensed, seasoned eating disorder specialists who have worked in a variety of clinical settings. You will not be working with an intern at Woodleaf Center as we feel a certain level of expertise and experience is required to treat this population. Our licensed clinicians use an effective combination of Psychodynamic, Internal Family Systems therapies, DBT, Cognitive/Behavioral interventions and interpersonal psychotherapy. We know that eating disorder recovery is an individual process and listen to our clients needs in order to tailor treatment approaches. We are committed to the field of eating disorder recovery and are attuned to the latest research in treatment modalities and approaches. We know how vital your relationship is to your providers during this important journey. We provide a safe, non-hospital setting where you can form a long lasting foundation of recovery. Many of our therapists have private practices so our clients can continue to stay connected with them even after graduating the program. We encourage our clients to stay in touch with us in the future, when they need to check in, gain referrals or re-connect to their recovery.
Our Nutritionists
Our nutritional counselors use a gentle, holistic approach and our licensed dietitians provide extensive education and support, helping you to find nutritional balance in your life. You will learn how to tune into your body and eat naturally. The result is a normalized eating pattern, finding the weight you were meant to be. We are supportive and strive to meet clients where they are at with food. We teach clients how to eat in a balanced way at their own pace, while helping them work through the emotional issues that are the at the root of the disorder. We meet clients where they are with food and provide a safe, compassionate setting for our clients to learn and heal.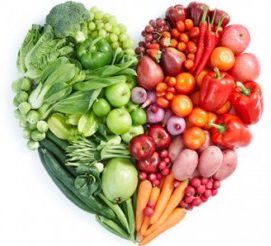 Contact us today for a free phone consultation!
Intake Hours By Appointment:
9:00am-8:00pm weekdays
Saturday and evening hours available by special appointment.
Contact Us Today: