Woodleaf Eating Disorder Center one of the longest-running ED treatment centers in California. We offer in-person and a virtual IOP services to all California residents. Founded in the San Francisco Bay Area in 2007, we have offered affordable and compassionate ED treatment for nearly two decades. We exclusively treat adults 18+ for anorexia, restrictive eating, BED, bulimia, EDNOS and ARFID. Our binge eating program is one of the first in the state and started years before BED was even recognized by insurance.
Our program is intentionally small, capping our enrollment at 6 people and creating an safe, intimate atmosphere that accelerates the healing process. Our stable seasoned staff and 1 to 6 staff-to-client ratio truly sets us apart from other programs.
We do not believe in "one size fits all" approach and believe eating disorder treatment should be as unique as each client. At Woodleaf we address the real underlying issues, not just eating disorder symptoms. Our fully licensed, expert staff offers years of experience and employ the latest clinical techniques with our clients. Our clients thrive in our program, and we are honored to be a part of their recovery process. 
Our virtual program serves all California residents and our in person office is conveniently located in Hayes Valley neighborhood in San Francisco. We 3 blocks of the 101 exit offer secure parking is available and are near many lines  of public transportation (MUNI, BART).
Our Staff
Woodleaf's expert staff has been working together for more than a decade. This creates a safe, stable and seasoned environment in which to recover. All of our staff are fully licensed in the state of California (MFT's, PsyD's, R.D.) and unlike other centers you will never work with an intern.  Our experts have years of experience in a variety of clinical settings and will truly get to know you during your stay. Since most of our clinicians have their own private practices often clients can continue to see them upon graduation!
Our Goals
To provide compassionate, private and client-tailored treatment.
To provide individualized care with a small staff-to-patient ratio.
To meet clients where they are at, incorporating a harm-reduction philosophy.
To provide aftercare planning and on going aftercare referrals.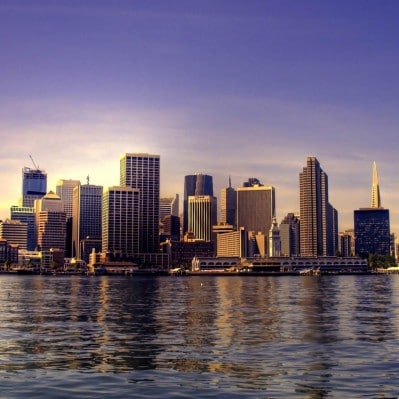 Contact us today for a free phone consultation.
SCHEDULE FREE CONSULTATION
INTAKE HOURS BY APPOINTMENT
9am-8pm weekdays
Saturday and evening hours available by special appointment.